Tongua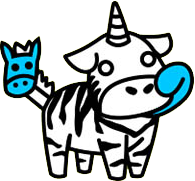 | | |
| --- | --- |
| Coins per second: | 92.0 |
| Size: | 150 m |
| Location: | Continent |
| Cost (1st time) : | 269,860 |
| Cost (1st time) : | 4 |
| # of Baby Zebras needed: | 64 |
Giraffes and okapis used to be the only mammals who could lick their own ears. Well, take that Mother Nature!
Evolution
Ad blocker interference detected!
Wikia is a free-to-use site that makes money from advertising. We have a modified experience for viewers using ad blockers

Wikia is not accessible if you've made further modifications. Remove the custom ad blocker rule(s) and the page will load as expected.